Rock in Rio Barra da Tijuca, Brasil...GRANDIOSOS!!
Sábado, 23 de Septiembre de 2017 00:00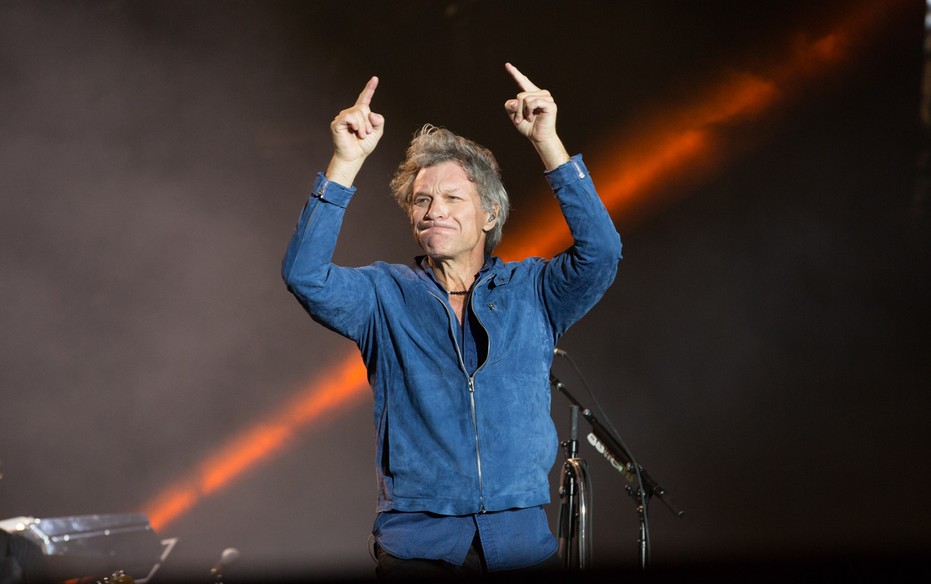 Una vez mas Bon Jovi se dieron cita en el festival Rock in Rio donde cerca de 100.000 asitentes pudieron disfrutar de la banda en pleno rendimiento a pesar de tratarse de un certamen con el tiempo milimetrado.
leer artículo | ver conciert íntegro
1. This House Is Not for Sale
2. Raise Your Hands
3. Knockout
4. You Give Love a Bad Name
5. Born to Be My Baby
6. Lost Highway
7. Because We Can
8. I'll Sleep When I'm Dead
9. Runaway
10. We Got It Goin' On
11. Someday I'll Be Saturday Night (Acoustic)
12. Bed of Roses
13. It's My Life
14. Captain Crash and the Beauty Queen from Mars
15. Rollercoaster
16. Wanted Dead or Alive
17. Lay Your Hands on Me
18. Keep the Faith
19. Bad Medicine
Encore:
20. Have a Nice Day
21. Livin' On A Prayer
Bon Jovi sigue con el "piloto automático" en Brasil.
Miércoles, 20 de Septiembre de 2017 17:29
Bon Jovi actuaron anoche en el Beira Rio Stadium de Porto Alegre, Brasil donde hicieron un buen show segun los asistentes, aunque el set list muy similar respecto a los conciertos de Chile y Argentina. Veremos que nos depara los festivales Rock in Rio y Sao Paulo Trip del pais carioca.
NOVEDAD: El concierto de Bon Jovi se podrá ver en riguroso directo desde esta web ver concierto

1. This House Is Not for Sale
2. Raise Your Hands
3. Knockout
4. You Give Love a Bad Name
5. Born to Be My Baby
6. Lost Highway
7. Because We Can
8. I'll Sleep When I'm Dead
9. Runaway
10. We Got It Goin' On
11. Someday I'll Be Saturday Night (Acoustic)
12. Bed of Roses
13. It's My Life
14. Who Says You Can't Go Home
15. Roller Coaster
16. Wanted Dead or Alive
17. Lay Your Hands on Me
18. Have a Nice Day
19. Keep the Faith
20. Bad Medicine
Encore:
21. In These Arms
22. Blood on Blood
23. Livin' on a Prayer