Bon Jovi actuó en el Forum Inglewood de California.
Jueves, 09 de Marzo de 2017 11:34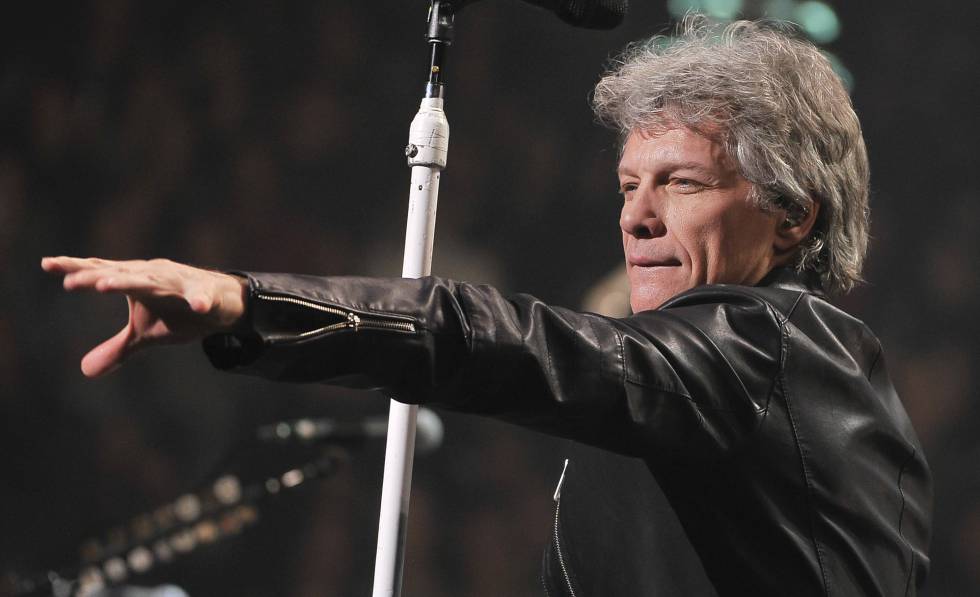 La banda sigue su curso y ayer se despidió de California con un show de lo mas previsible, exceptuando que incluyeron "Always" en los bises finales. Destacar que los fans de Runaway Tours asistieron a la prueba de sonido y además, durante el Q&A con Jon Bon Jovi, Tico Torres y David Bryan respondieron a una fan sobre si actuarian durante esta gira en Chile, a lo que afirmaron su visita al pais sudamericano.
This House Is Not for Sale
Knockout
You Give Love a Bad Name
Lost Highway
Whole Lot of Leavin'
Roller Coaster
We Weren't Born to Follow
I'll Sleep When I'm Dead
We Got It Goin' On
Who Says You Can't Go Home
It's My Life
We Don't Run
God Bless This Mess
Scars on This Guitar
The Devil's in the Temple
Lay Your Hands on Me
Born to Be My Baby
Have a Nice Day
Bad Medicine
Keep the Faith
Encore
Always
Blood on Blood
Wanted Dead or Alive
Livin' on a Prayer
Con ganas de mas en el Viejas Arena de San Diego.
Lunes, 06 de Marzo de 2017 16:09
Bon Jovi ofrecieron ayer en el Viejas Arena de San Diego, California un set list corto en el que incluyeron "Reunion" como novedad en los bises finales.
1. This House Is Not For Sale
2. Knockout
3. You Give Love A Bad Name
4. Lost Highway
5. Whole Lot of Leavin'
6. We Weren't Born to Follow
7. Roller Coaster
8. I'll Sleep When I'm Dead
9. We Got It Goin' On
10. Who Says You Can't Go Home
11. It's My Life
12. We Don't Run
13. God Bless This Mess
14. The Devil's in the Temple
15. Lay Your Hands On Me
16. Born To Be My Baby
17. Have A Nice Day
18. Bad Medicine
19. Keep the Faith

Encore:
20. Reunion
21. Wanted Dead or Alive
22. Livin' On A Prayer